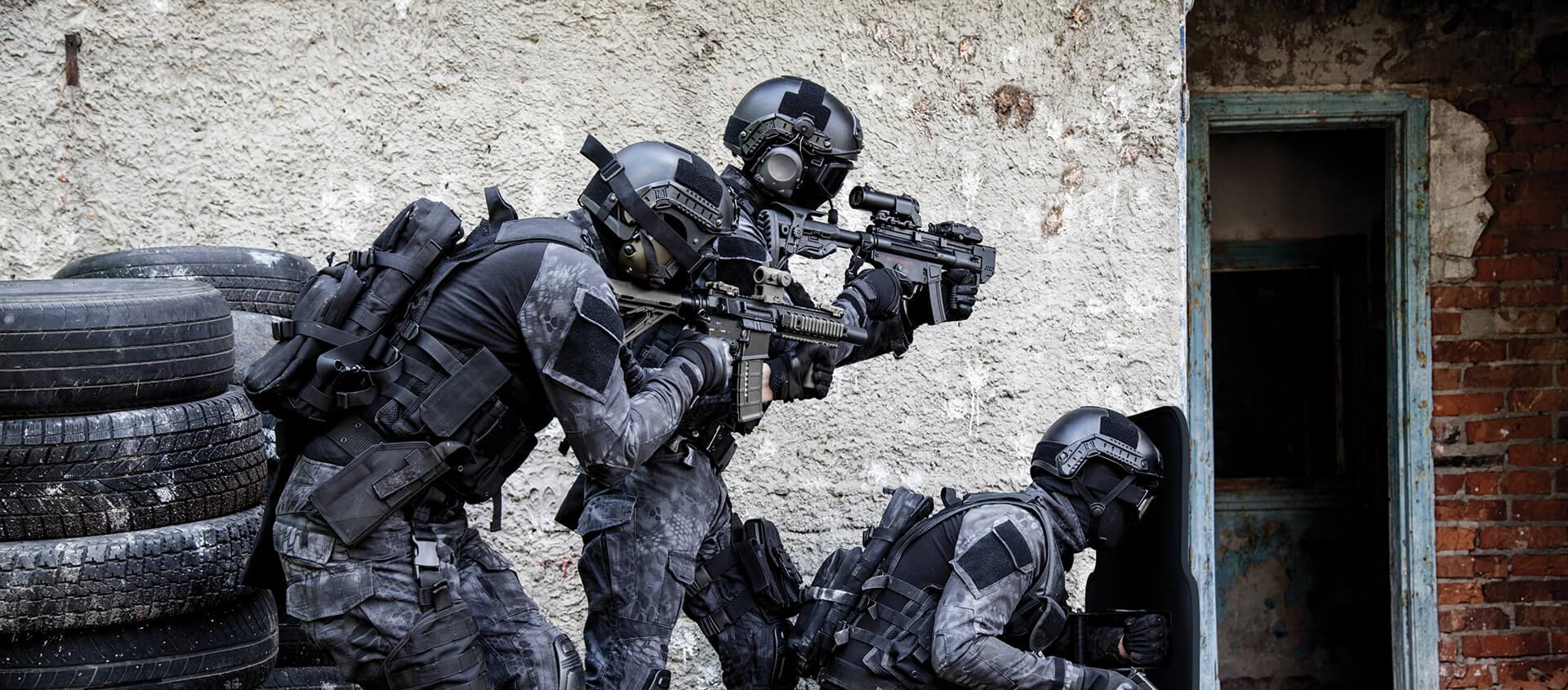 Our Products
We can provide a wide variety of products to meet your needs, including but not limited to Firearms, Suppressors, Less Lethal Equipment & Gear, and a wide variety of Accessories.
LAW ENFORCEMENT & GOVERNMENT AGENCY PURCHASES:
Wolverine Supplies understands the special requirements for our LE, DND and Government Agencies. Our LE/Military staff has a combined experience of 34 years of military and LE service, plus over 60 years of combined industry experience. We pride ourselves in working with you to fulfill your tactical equipment needs.

Please contact us for information about any of your departmental, agency or unit requirements. Our professional staff is capable of meeting your requirements and sourcing the equipment for you, should we not have it in our inventory. "Please note that due to some end use restrictions and legal restrictions from other countries, some products may not be available for T&E but are available for sale to the end user."
Among many other items here is a list for the most sought after tactical equipment Wolverine Supplies is currently supplying to the LE and military community.
- Tactical, Precision and Specialty Firearms
- Optics, Weapon Sights, Thermal and Nightvision

- Suppressors
- State-of-the-Art Target Systems

- Tactical Accessories and Tools
- Official B&T AG Distributor for Canada, We are your Suppressor Specialists!
INDIVIDUAL PURCHASES
Wolverine Supplies is proud to support those who protect and serve communities across Canada and around the world by offering a 5% discount off individual purchases*.
*Please understand that this is intended for active duty members and proof of ID is required.
*Discount is not applicable to sale, discounted or promotional items.
We currently offer a 10% IOP (Individual Officer Purchase) discount on the Wolverine Supplies WS-MCR and Freedom Ordnance FX-9.
Contact us to find out about more information on the above along with our other various IOP programs.
Proudly supporting Military & Law Enforcement since 1989!


Contact
For information please contact our LE & Military Sales Department at:
Phone: 1 (204) 748 2454 ext.236
Email: brent@wolverinesupplies.com