JUNE 24 & 25, 2023
SATURDAY: 10AM - 4PM / SUNDAY: 10AM - 3PM
EVENT WILL GO ON RAIN OR SHINE!
About Wolverine Days
To thank our customers for their continued support, we hold an annual Customer Appreciation Event and Open House featuring exclusive in-store only deals and free giveaways, and for the first time in 2013, a range event where people can have the opportunity to test out a variety of different firearms! It is a great opportunity to come out and see the store and range and get a taste of what shooting sports and the firearms industry is all about!
Family Friendly
This is a family friendly event. EVERYONE IS WELCOME, ALL AGES, ALL EXPERIENCE LEVELS.
Range staff will work one on one with each individual to provide proper instruction for safe operation of each firearm.
Promotions
Lots of great prizes, draws and deals on select items and in-store-only promotions - more details to come soon!
PATCH PROMO: enter to win some AWESOME prizes, AND contribute to a great cause!
Manufacturer Reps
Reps on site from Accuracy International, Barrett, Browning, Daniel Defense, Leupold, Hi-Lux Optics, Mossberg, Derya Arms, Canuck, Bergara, Beretta, Benelli, Savage Arms, Bushnell, Vortex... and more!
Range Event
Various stations including a wide variety of different firearms in a variety of calibres. To participate, all you have to do is sign a waiver, and purchase ammo tickets for $5.00 each. Ammo tickets can be used at all the stations on the range and are redeemable for varied amounts of ammo, depending on the firearms / calibre of choice!
YOU ARE NOT REQUIRED TO HAVE A FIREARMS LICENSE TO PARTICIPATE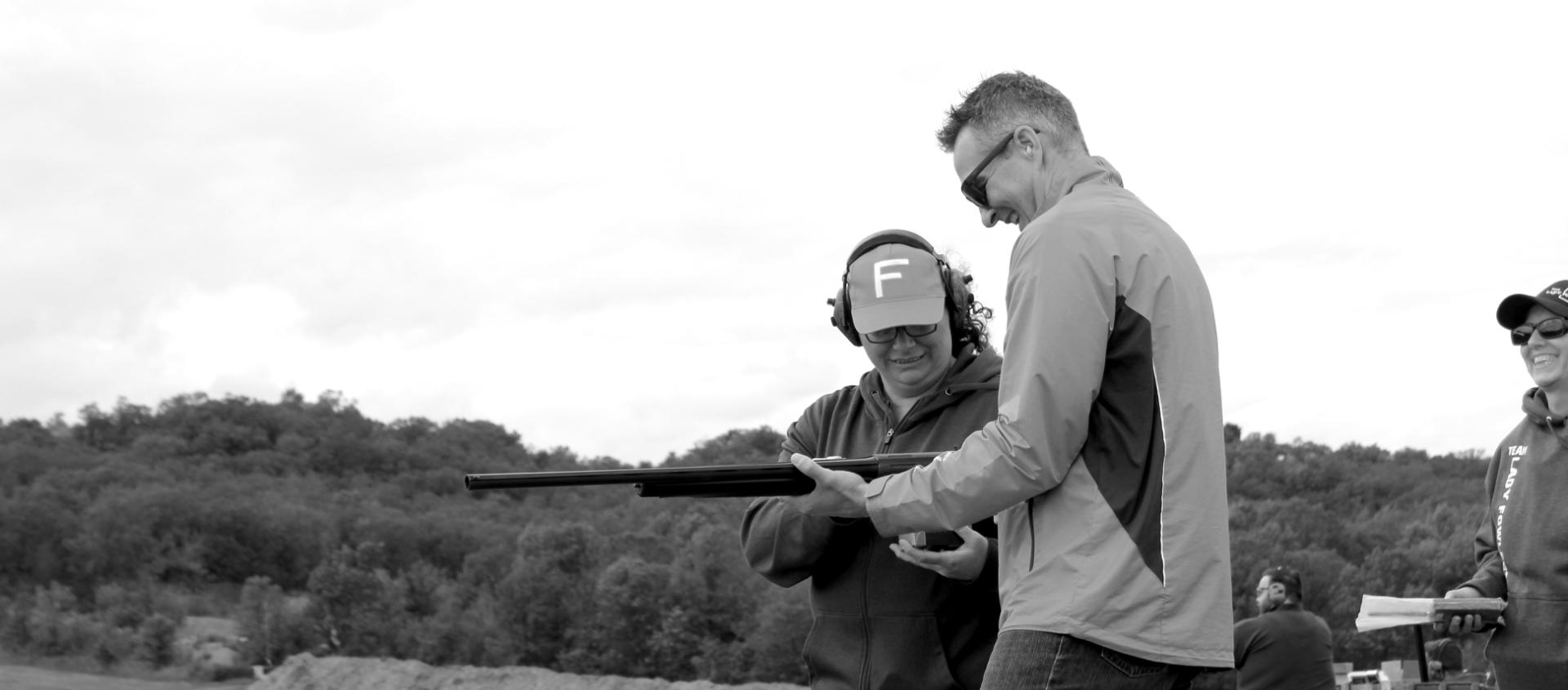 FAST PASS
Get on the range FASTER this year!
Pre-Purchase your ammo tickets and fill out your waiver to speed things up once you get here! And don't worry, if you run out - you can always purchase more!
AVAILABLE UNTIL JUNE 22!