PATCH PROMO FOR CHARITY
WINNERS HAVE BEEN DRAWN AND CONTACTED! Congratulations to:
1) Ray from Alberta
2) Mark from Ontario
3) Nicholas from Alberta
THANK YOU to all who participated!!
As part of our Wolverine Days event, we also run a 'Patch Promo' where the purchase of a unique Morale Patch enters customers into a draw for some AWESOME PRIZES and all proceeds are donated to a charitable organization.
With the help of our great network of customers and colleagues, we have been able to successfully raise over $10,000.00 for a variety of different organizations as a result of previous years' promotions. We look forward to continuing the tradition this year!
This year we have a goal to raise $20,000.00, and will be splitting the proceeds equally between STARS Air Ambulance and the CCFR - Canadian Coalition for Firearm Rights.
Both of these organizations do fantastic work and with your help and support we can make make a difference and contribute to their efforts!
** Complete promotion details below **

EVERY LIFE IS WORTH FIGHTING FOR.
Every day, STARS takes care of some of the most critical patients in Western Canada. And we're able to do it because we've built a strong foundation through our Vision and Mission.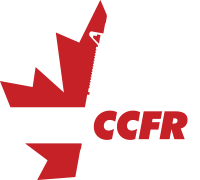 The Canadian Coalition for Firearm Rights aims to be a strong and reputable, public-facing voice for Canadian firearms owners. They are committed to maintaining our current rights and freedoms, while contiuing to push as a mobiizing and organizaiton force for positive legislative change.
Promotion Details
Prize 1 - B&T APC223-SA .223 Rem 477mm 1:7 Fold/Skel Stk Cad Version NON-RESTRICTED (BTHBT360567)
Dontated by B&T AG - Thank you!
Prize 2 - Marlin 1895 Dark Series Package NON-RESTRICTED
Marlin 1895 Dark LA .444 Marlin 16.25/413mm Threaded 4-Round Hardwood Black (MAR70543)
CHISEL MARLIN LA 6061 ALUMINUM STOCK W/ADJ CP, HOGUE BUTTPAD (CHICHISELMARLINSTK)
Surefire Scout Light 200 Lumen LED w/ Pressure Switch (SURM600AABK)
Trijicon 1x25 MRO 2.0 MOA ADJ Red Dot with Low Mount AC32067 (TRJ2200004)
Prize 3 - Athlon Optics Package
ATH113006 - Athlon Midas G2 12x50 UHD Binoculars
ATH314001 - Athlon Argos 20-60x85 Spotter - 45
ATH213081 - Athlon Midas TAC 5-25x56 34mm, FFP, APRS3 - MIL
ATH706007 - Athlon Midas CF32 Carbon Fiber Tripod 32mm Tube, 44mm Ball
ATH505002 - Athlon TALOS 800Y Rangefinder - Hunt Tan
Dontated by Athlon Optics - Thank you!
-
ALL FIREARMS MUST BE COLLECTED BY A LICENSED INDIVIDUAL.

How to Enter
Purchase this year's limited edition Morale Patch online or in store and you will be entered in to a draw for the prizes listed above! THERE ARE ONLY 1000 PATCHES AVAILABLE FOLKS, which means the odds are quite favourable! AND in turn you will be supporting two GREAT organizations and helping us to reach our goal of raising $10,000.00 each for the CCFR and STARS!
Patches are priced at $22.00+ tax. Price includes $2.00 shipping and handling charge. $20.00 from each patch sale will be donated to the CCFR and STARS organizations.
There is no limit to the amount of patches you can purchase. 1st winner drawn will have choice of prize, 2nd winner drawn will have choice of remaining two prizes and 3rd winner drawn will receive remaining prize.
Orders will be processed in the order they come into our system.
Winners will be contacted, announced and posted this page when the contest closes. Contest will close when all patches are sold.
There may be a delay between the time of purchase and time at which the physical patches get mailed out.
The Fine Print
No Purchase Necessary : If you do not wish to support this great cause but still want to be entered in to the draw, you may send us a letter by mail with your contact information and the information about this promo and we will count it as your entry.
Wolverine Supplies
Box 729
Virden, MB
R0M 2C0